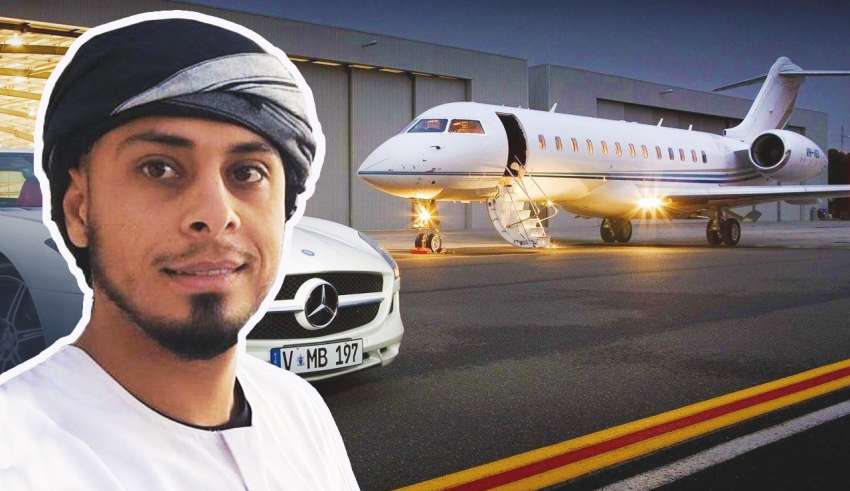 Ali Banat, an Australian Muslim millionaire who famously considered himself "gifted with cancer" and in turn gifted his wealth to those less fortunate, died on May 29, 2018. He was 32.
Banat, a millionaire businessman in Sydney, was first diagnosed with stage 4 cancer in 2015. Upon receiving this dire news, his doctors told him he could only expect to live for a few more months, not even a year. God, however, had other plans.
Banat went on to live another three years. In that time he changed his life; a shift he credited to God for blessing him with cancer, opening his eyes to the true meaning of life. He was given the opportunity to live the last of his days to please God and in the service of others rather than being obsessed by lavish living and selfishness.
Once consumed with spending and displaying his wealth – Banat boasted of fancy cars, expensive jewelry and high-end fashion pieces – he was then inspired to give away all his considerable wealth and said his goal was to leave his worldly life without material possessions.
With an uncertain future before him and inspiration from God to do great works of charity while he still had the chance, Banat dedicated what remained of his life to the service of others. He established the Muslims Around The World-Project as a vehicle for his and others' philanthropic giving. He focused his mission of giving to Africa, in particular Togo in West Africa, traveling to meet with those in need and assisting in the building of mosques, a medical center, villages, and a school for hundreds of orphans.
Serving and helping orphans in need is especially beneficial for Muslims, particularly for the benefit they will attain in the afterlife. Prophet Muhammad (peace and blessings be upon him) said,
"I and the one who looks after an orphan will be like this in Paradise," showing his middle and index fingers and separating them. [Sahih Bukhari]
This saying, or Hadith, of the Prophet Muhammad ﷺ demonstrates how important it is for Muslims to be kind to and take care of orphans, showing if they do so they will be near to him in heaven. But it was not only good works in his lifetime that Banat aspired to. He encouraged others to join him in his charitable works, as well, so they might also benefit from their good deeds in this life and in life after death.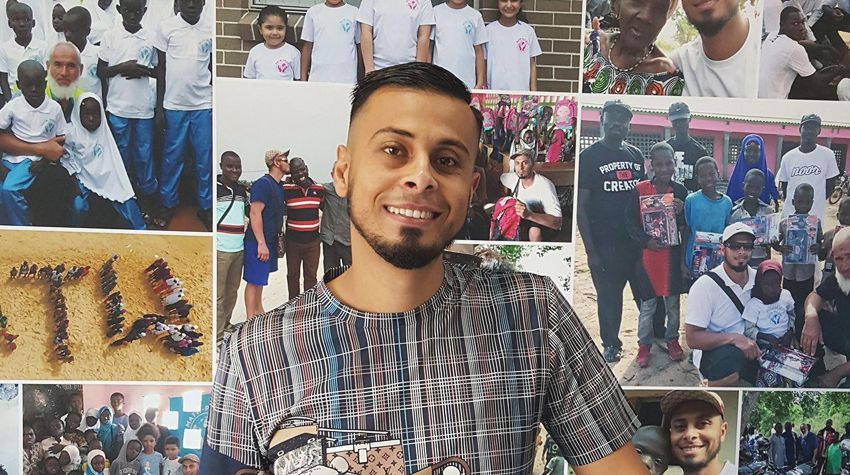 Before his death, Banat said,
"During your life, try to have a goal, a plan, a project that you work towards. Even if it's not you personally doing it and you are funding someone else's projects, just do something."
By encouraging others to follow his lessons, Banat was living out the example of the Prophet Muhammad ﷺ, who said,
"The rewards of the good deeds that will reach a believer after his death are: Knowledge which he taught and spread; a righteous son which he leaves behind; a copy of the Quran that he leaves as a legacy; a mosque that he built; a house that he built for wayfarers; a canal that he dug; or charity that he gave during his lifetime when he was in good health. These deeds will reach him after his death." [Ibn Majah].
This type of lasting reward is unique to Islam and indicative of God's great mercy to those who submit to Him. Inspired and encouraged by Banat's legacy, Muslims around the world have taken advantage of this merciful gift from God by making their own contributions to Banat's MATW-Project. In fact, more than $1 million Australian dollars have been donated to the cause, ensuring its givers will be blessed of the rewards of their charitable giving even after they die.
Banat's final years and lasting legacy are unquestioningly inspirational. He serves as an example of the beautiful mercy of God and how even a life cut short can be a life well lived if spent in the worship of God and in the service of others.
Watch Gifted With Cancer – 2015